About Us - (925) 432-2090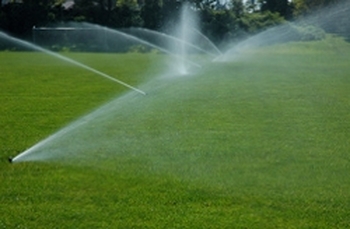 Green Earth Development Inc. is a family owned and operated business in Northern California that was founded in 1975. We can develop a barren piece of land into a beautiful green landscape. Our focus is to provide complete customer satisfaction by understanding what the customer desires and how he wants his landscape to look.

Whether you are a coach of a football team or a school principal, you would like to watch the kids play in a green, well-maintained field. We can make it happen. If you are not satisfied with how your sports field looks now, you needn't worry. We have expertise in creating and maintaining sports fields.

If you are a manager of an industry, you must have given a thought to having a nice landscape for your company premises. Just call us, and we'll make your thought come alive. From installing sprinklers to complete renovations, we can help you with whatever a landscape requires. We provide nothing short of top quality service. Our technicians are fully trained and have years of experience in this line of work. Their expertise and knowledge about landscaping methods has helped us get great results.

We are proud to announce that we are a member of the Pesticide Applicators Professional Association (PAPA). Hence, we know how to make your lawn grass safe for you to walk on or play on. We also belong to the Northern California Turf & Landscape Council (NCTLC). We are certified as a member of the Sports Turf Managers Association.

---